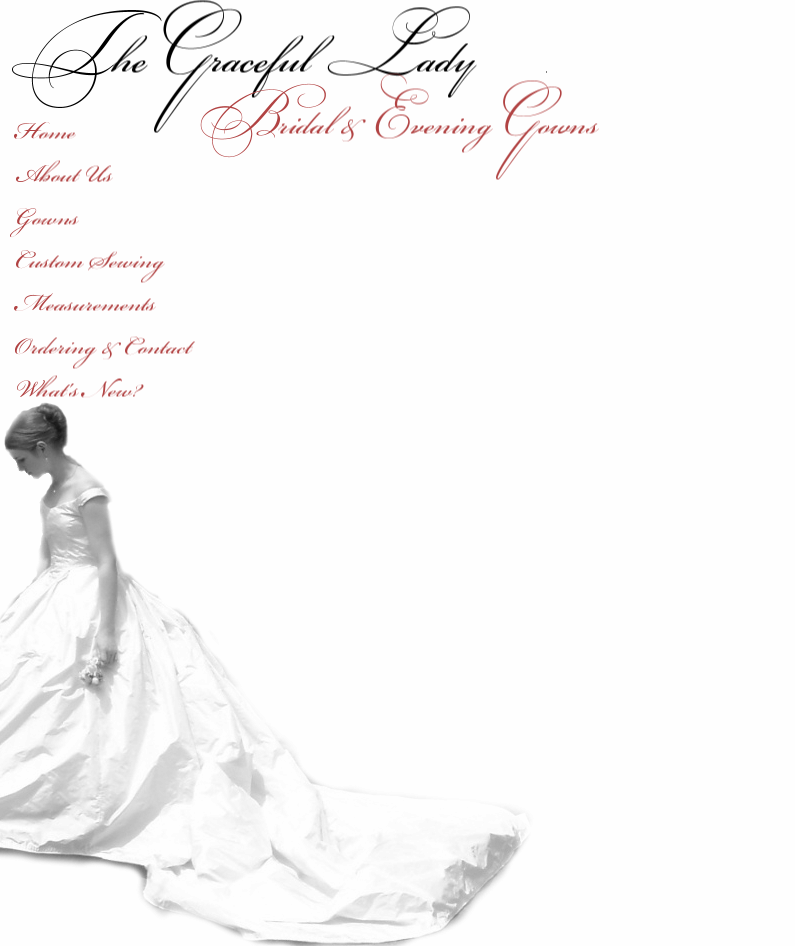 Custom Sewing
These gowns are not mass produced. Each gown I make is made to fit your individual figure. It's very hard to get a well fitted garment without having to make alterations by making one size. Most of the time I will be creating a pattern especially for you and not even using commercial patterns. I may use vintage patterns and there are a few historical pattern companies that I do like to use patterns from as well. It really depends on what each customer would like me to make them.
When I have your measurements and the type of gown you would like me to make, I will make up what I call a "mock-up" or "toil" that I make out of muslin fabric. After I am finished with the first mock-up, I will send it to you (if you are not close enough to come for a fitting) for you to try on. It may need fitting, so I advise you to have a friend or another seamstress near you to mark and/or pin any changes needed. It is then sent back to me and if needed, I will cut out a new mock-up and this will be sent to you to try on once again. Once this process of fitting the mock-up is complete, I then can start sewing the actual gown.
A gown can take starting from 12 weeks to make, so please plan ahead. I would plan on 3-5 months if for a wedding. I want to make sure you get your dress by the date of your wedding so it's best to plan on more than enough time. Please see Ordering & Contact for more information on Rush Orders.