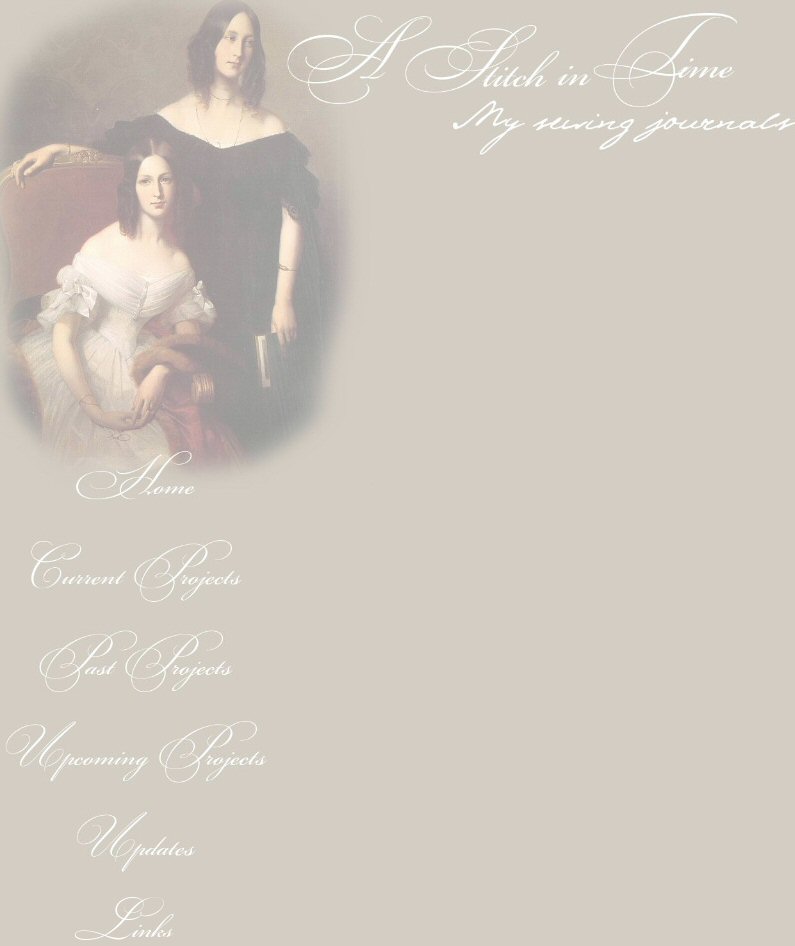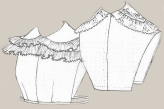 I will eventually be making a chemisette to go with my 1830's gown. I'm not exactly sure what style I want yet, but I will probably use one of the patterns in Patterns of Fashion 1 by Janet Arnold.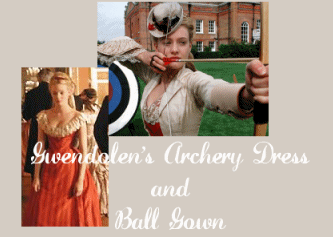 After watching Daniel Deronda for the millionth time the other night, I started to get more interested in this particular gown Gwendolen wears at the archery tournament and then I realized that she also wore the same gown, only without the jacket, to one of the balls she attended. What a great idea to make a dress stretch for more than one occasion! It also helps that I have a very large picture showing some good details of the bodice of this dress while she is wearing the jacket. It looks like hooks have been placed on the inside opening of the jacket and it hooks to the front of the bodice. The only thing I can't figure out is where the eyes would be placed so you could not see them when you remove the jacket for the ball. I thought it might be tiny thread eyes of the exact same color as the dress, but I'm afraid you'd still be able to see them slightly. Anyway, this dress really intrigues me and I would really like to tackle this project. Of course, first I have to find the perfect fabric!
Above painting: Portrait of Two Sisters, 1840 by Louis-Edouard
Courtesy of CGFA.