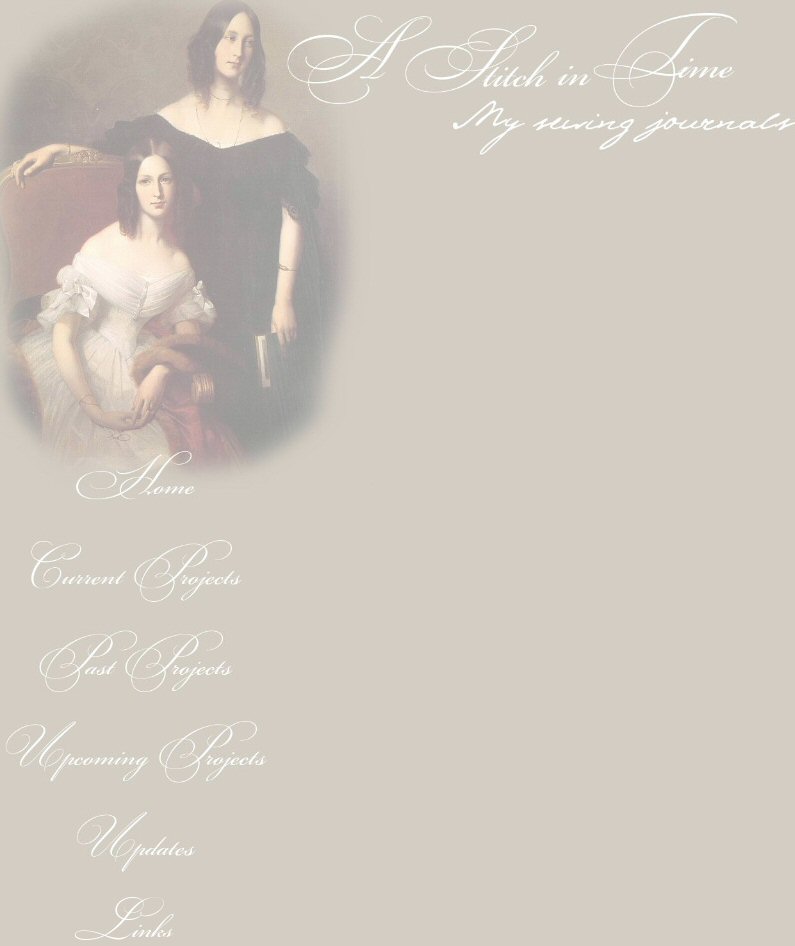 May 1, 2004
Finished working on 1870s bustle gown pages and put it up on the web.
March 2, 2004
A new look! I was getting bored with the old look and wanted to try something new. I'm hoping it doesn't take too long for people with a slow Internet connection to load. I figured out how to make pictures pop-up, so that should cut off a bit of loading time. It took me all afternoon one Sunday to figure out how to do them and I'm very happy with them, if I do say so myself. :-) I hope you enjoy the new look! I'm sorry for hardly ever updating this website. I just haven't had much time lately. I'm hoping I'll be able to start up a new dress journal soon.
November 12, 2003
Added the Regency Corset journal.
November 2, 2003
Finished my 1830's gown and all the directions are on the 1830's dress diary. I also added my Regency corset to the Upcoming Projects page. Although, I haven't even started this dress diary yet.
October 30, 2003
Added the "Updates" section. :-) Sorry, no other updates yet.
Above painting: Portrait of Two Sisters, 1840 by Louis-Edouard
Courtesy of CGFA.