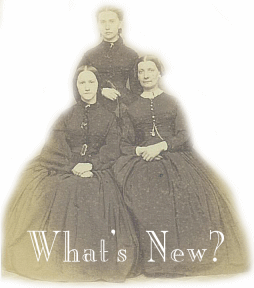 May 5, 2006
Brown cotton print dress for sale
April 22, 2006
e-mail address has been changed to gracefullady@gmail.com
November 22, 2005
November 11, 2005
Added a few Ready-Made items.
August 17, 2005
New look and lots of added features. Plus, a new Bridal & Evening Gown website. Take a look around and let me know what you think. If you see anything wrong with my site, I would be very grateful if you could e-mail me and let me know. Thanks!
July 22, 2004
New Ready-Mades section added.
October 28, 2003
TheGracefulLady.com is now open to the world!!